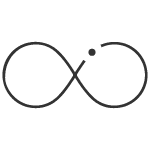 Business Continuity & Resilience
Terra Firma has in-house FBCI and MBCI professionals who will assist you with Crisis Management, Emergency Response, Business Recovery, IT Service Continuity, and get you thinking about Organisational Resilience.
Foresight beats hindsight. [Every time].®
On a daily basis, we face the news of disasters that strike. The severity and duration of the impact may result in the failure of your organisation. Regardless of whether the cause was natural, accidental or intentional, your organisation must be ready to respond and survive.
Terra Firma are experts in Business Continuity Management and we specialise in the uncertain world of Operational Disruption. We are authorities in helping protect your organisation from the unknown, before disaster strikes, and offer the following solutions to do so:
BC Health Check
Intensive activity to articulate the status of the organisation's BCM readiness and a cost-effective plan of action if required.
BC Program with Mentor/Apprentice
Life-cycle engagement aligned with the ISO and Business Continuity Institute Good Practice Guide that delivers procedures, plans, capabilities and experience.
Crisis Management
Establish the policy, framework, procedures, crisis communications and team hierarchy structure required to respond to any incident – not just operational disruption.
Supply Chain Dependency Assessment
Contract review, obligations assessment,  BC alignment to business needs, exercising assessment.
Exercising and Testing
A range or facilitated role-play activities designed to improve situational awareness, assess the accuracy of plans, and the ability for response and recovery capabilities to meet the need.
Resilience Health Check
A team-based activity that delivers a report clearly articulating the organisation's position in terms of Principles and Attributes as described in the ISO for Organisation Resilience.

Business Continuity Software
Is the development, implementation and maintenance of your BC information and plans an administrative overhead and a business distraction? It shouldn't be!
Is the process for activating your teams and executing your plans a laborious process relying on paper and your own ICT infrastructure? It shouldn't be!
Contact us to find out how Castellan BCMS software will significantly improve the way you protect your organisation from any incident. 
We facilitate and mentor you to strengthen your organisations ability to anticipate, prepare, respond and adapt to incremental change and sudden disruption. The world changes very quickly and this can leave organisations unable to react to changes in a timely manner. Changes can come from slow-burning evolution or from sudden disruptive events. A resilient organisation is not one that just survives, but one that flourishes in the face of adversity.
Terra Firma has in-house FBCI professionals who will assist you with coming to terms with Organisational Resilience. We can help you to evolve your strategic thinking and operational structure to become more resilient and agile when dealing with change and disruption.
We offer the following products to do so:
Defensive modelling and preventative controls analysis
D
ealing with the here and now
Progressive consistency and flexibility modelling
Do you really understand how to protect your organisation from a future of continual change? We do.
We can help you look over the horizon and improve your Organisational Resilience.
Enabling the compliant and secure storage of credit card information.
read more